Keynote Speakers
We are very pleased to have acquired the services of an excellent selection of keynote speakers for the symposium The speakers and the titles of their talks are shown below.
---
Dr Milan Simic
RMIT University, Australia
Transition to Electrical and Autonomous Vehicles for Green Transportation
More details ...
---
Prof Lu Zhen
Shanghai University, China
Models and algorithms for maritime and port operations optimization
More details ...
---
---
---
Dr. Milan Simic
RMIT University, Australia
Transition to Electrical and Autonomous Vehicles for Green Transportation
Abstract:
Many countries and continents are facing significant environmental and economic impacts from the global climate change. At the same time, we have knowledge, technology, finance and community awareness that something should be done. Reducing global warming by the introduction of new, clean technologies, better traffic management and better ITS systems we could give our contribution to the important issue of environment protection.
Continuous innovations in automotive industry, associated with rapid communications and computer science developments, offer safer and sustainable transport solutions. Industry, and the whole society, is now facing significant changes and transitions, created by the introduction of various, hybrid powered and electrical vehicles (EV). We are shifting from the use of fossil fuel powered internal combustion engines (ICE) to clean electrical motors. By cutting all sorts of pollutions and CO2 emissions, new technology is sustainable and environment friendly.
At the same time, we have introduction of the higher level of cars' autonomy, up to the fully autonomous vehicles (AV). As in the other transition, from ICE to EV, this transition face obstacles, like cost of the new technologies, that also includes necessary infrastructure changes. In addition to all, we need new, proper, government regulations. Autonomous vehicles should provide significant social and community benefits by improving safety on the road, saving lives, reducing fuel consumption, congestion and pollution, while improving mobility. Keynote speak will present various aspects of all those changes. There are many research, economic, technological and management questions to be answered, that we are now working on, which will be highlighted in the presentation.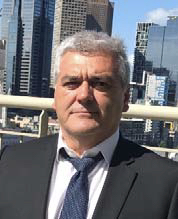 Biography:
Dr Milan Simic has PhD, Master and Bachelor in Electronic Engineering, from the University of Nis, Serbia, as well as, Graduate Diploma in Education, from the RMIT University Melbourne, Australia. He has comprehensive experience from industry, working in Honeywell Information Systems, Research Institute and Academia, in Europe and Australia. He has few industry and academic awards for his research. Dr Milan Simic is currently with RMIT University, Melbourne, Australia, School of Engineering and he is, also:
General Editor: KES Journal: http://www.kesinternational.org/journal/
Professor: University Union Nikola Tesla, Belgrade, Serbia
Adjunct Professor: KIIT University, Bhubaneswar, Odisha, India
Associate Director: Australia-India Research Centre for Automation Software Engineering
Dr Simic has a multidisciplinary research, teaching and work expertise in the following areas: Mechatronics, Automotive Electronics, Biomedical Engineering, Robotics, Physical Networks, Information Coding, Green Energy and Autonomous Systems, as well as, in Engineering Management and in Education.
---
Prof Lu Zhen
Shanghai University, China
Models and algorithms for maritime and port operations optimization
Abstract:
Global ports and maritime shipping networks are important carriers for global supply chain networks. The academic research about the port and sea transportation has increasingly attracted the attention of the scholars in the operational research, management science, and transportation area. This talk introduces the latest research problems in port operation management and shipping logistics. It focuses on the application of some methodologies such as mixed integer programming, stochastic programming, robust optimization, dynamic programming in the areas including berth allocation, yard storage area allocation, maritime voyage planning and etc. Moreover, some potential future directions of these areas are also discussed in this talk.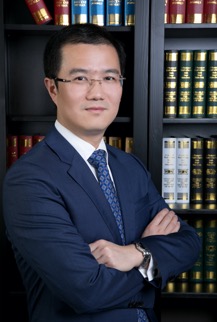 Biography:
Lu Zhen is a Professor and Dean in the School of Management at Shanghai University. He got his B.S. and Ph.D. degrees from Shanghai Jiao Tong University in 2003 and 2008, respectively. He worked at National University of Singapore as a postdoctoral scholar before joining Shanghai University in 2011. His research interests include logistics and supply chain management, operations research, optimization in port and shipping management, and knowledge management. He has published 75 SCI and SSCI journals including Transportation Science, Transportation Research Part B, Naval Research Logistics, and IISE Transactions. He is the PI of 15 projects including four at the national level. He has served as an associate editor/editorial board member of four SCI/SSC journals such as Transportation Research Part B (ABS 4), Journal of the Operational Research (ABS 3), Computers & Operations Research (ABS 3); and he is also the Fellow of the Operational Research Society (U.K.). He has been awarded Changjiang Young Scholar in China.
---